What kind of camera to buy? What should I photograph with? Learn about the basic differences between different camera types and see what kind of photography you might need.
Which camera to choose, or which lens to buy, are the constant dilemmas of beginners and more advanced photographers? What to choose to take interesting pictures?
People who are learning solid photography would like to have equipment that suits their better skills. Others feel that something is worth changing. They often think that buying a new camera will provide better shots: as is well known, a new and expensive camera will "take nicer shots" 🙂
A perfect camera won't make you a perfect photographer, but the wrong equipment will prevent you from taking a planned picture.
Choosing a camera depends on many factors, such as our budget, what we know about photography, what we want to achieve and what we are going to photograph.
What is photography?
When choosing a camera, it is worth remembering that taking pictures (photography) is saving light, and taking good pictures is nothing more than a neat combination of several elements:
The photographer's imagination (without it even the most precious photographic equipment becomes a "pile of scrap")
Seeing the light and the world around us (noticing interesting pictures, which in my opinion are almost everywhere)
Willingness to take them (to notice a photo and be able to take them are two different "sides of the coin")
More general knowledge of the problem we want to address with images, as well as technical knowledge (about light and how it is recorded by the camera) and camera management skills – so that it does not interfere with your ability to take pictures.
Which camera to choose – maybe a digital camera?
There were some misunderstandings in the classification. Most of the cameras belong to a huge family of digital cameras. They belong to it (among others):
Belonging to a group does not have to prove the quality of workmanship and image quality. On the market, we can find advanced compact discs and very simple SLR cameras. If the number of options overwhelms you – don't worry – the type of camera doesn't really matter. What is important is what it can be used for and how it will fulfill its task.
The camera placed in a cellular phone is also a digital camera (which I would personally include into a wide family of compact discs). The presence of cameras in mobile phones has hit the sales of products from the compact segment the most, which indicates their similarity.
Let me explain again: many people call digital cameras only compact devices – but that's an incorrect term. All types of cameras (compact, flawless and SLR cameras) that use digital technology to create an image are simply digital.
Should I use instant cameras?
With these devices, you will be able to return to the past of photography. This type of camera will allow you to get a print right after you take a picture. Some of them belong to the analog group (i.e. they are not digital).
There are also instant cameras on the market, which are a combination of a digital compact and a printer. Examples include Polaroid POP, FujiFilm Instax Square. This type of device allows you to digitally record a photo, edit it in the camera, and then print a corrected print.
Fixing a photo before printing may be helpful, but it also has its drawbacks. Editing weakens the magic of instant photography, which consists in surprising the viewer with the final image. This type of camera is loved by children and young photography enthusiasts. It's a lot of fun to photograph, but it's not suitable for learning photography.
Who wants a digital camera?
In terms of purpose, the whole family of cameras (compact, mirrorless, and SLR cameras) can be divided into three groups:
Cameras for beginners,
Semi-professional cameras,
Cameras designed for professionals
In similar price ranges, we can find a similar range of cameras from each group (with similar functions and image quality).
The most common disadvantages are the design of models that are too quickly available for sale. It is therefore safest to buy models that have been on the market for at least a year. Their defects are already corrected and you can take care of your photography (without worrying about accidental failure).
It is a bad idea to use cameras from a few years ago, because these may be too outdated. The progress in digital photography technology is enormous. To create great photos, you need to take advantage of the latest opportunities.
What is compact?
The compact is usually a lightweight, compact and easy to use a digital camera. The simplest compacts have only one button on the body, i.e. the shutter button. Any additional functions are operated from the menu on the camera display.
In addition, such a camera has a lens built in permanently – often with a large focal length range (the so-called superzoom) and image stabilization. Please note that a compact camera is a camera without the possibility of changing the lens!
For easy operation, the compact is equipped with a wide range of thematic programs. Photo amateurs can use programs such as portrait, beach, snow, etc. The matrix of such a camera, although small in size, has a high resolution. The simplest compacts usually have the ability to save only JPEG files, but also allow you to record videos. The family of modern compact cameras is very rich and extremely diverse in terms of price.
The advantage of simple compact units is a small price and weight, as well as affordable size. When choosing a branded compact from the upper price range, we buy a good light measurement system (often transferred from other models of the higher class), standard lenses with optical zoom and autofocus, and a flash with useful features such as red-eye reduction.
The compact camera is adapted to the basic tasks of users such as: taking pictures of family and friends and breathtaking views 🙂 The disadvantages of compact cameras include: slow start-up, delays in focusing, often poor quality lens, slow processing, and recording of pictures taken.
There are compacts (unfortunately much more expensive) that are very successful in their class. These include Nikon Coolpix P-Series, Sony RX, and Canon G-Series cameras. First of all – these models have better matrices with the possibility of using high ISO, very good lenses, fast autofocus, strong image processor. They also allow you to record movies in high resolutions.
In addition, in addition to the defined automatic programs, they give their users the ability to set manual exposure settings (PASM modes). They allow you to save not only JPG files but also RAW files and allow you to connect an external flash and other accessories.
What should I pay attention to when choosing a compact?
The important parameter is the brightness of the lens and its focal length. Generally, the brighter the lens (e.g. f 2.8), the better. Compacts usually have a zoom lens, which allows taking pictures of wide planes and close-ups. Therefore, an optimal focal length should allow making wide plans (so-called wide angle) and small close-ups (so-called telephoto lens).
A good choice is a lens with a focal length of 24-70 mm in the so-called focal length multiplier or equivalent for a full frame. "Digital zoom" is not an important parameter. The larger the parameter, the worse the quality of the image.
Most cameras have a built-in flash. This is a good solution (although it requires knowledge of how to use it). A flash, proposed and made by the camera's electronic circuitry, will not always be helpful – it will often even disfigure your photos.
What to photograph with the help of a compact?
With Compact you can take pictures of all subjects that don't require special applications. Even with a medium quality compact, you will usually get much better photos and videos than with a good camera in your smartphone. Compact has a larger sensor and a better lens quality. It also has faster and more precise autofocus than the one on the phone.
I personally use the compact for typical home photography, family party photos, trips, filming, static street photography, architecture, close-up photography. Compact does not do well in difficult weather conditions, e.g. cold, dark (night pictures) and where it is necessary to set the focus quickly, e.g. nature photography, sports photography, moving children, etc.
What's an SLR?
An SLR is a kind of digital camera with the possibility of changing lenses. It includes, among others, a movable mirror (from which the name of this type of camera comes) and a mattress on which the image is projected.
The main task of both elements is to enable precise work on the frame (e.g. very precise focus adjustment, assessment of lighting, the composition of the frame, or assessment of the depth of focus used). Simply put, through the optical viewfinder you can see the world exactly as it is. Light comes in through the lens, reaches the mirror, then is turned in the prism and the sheet of paper to our eye.
As you shoot, the mirror rises and reveals access to the shutter, which in turn adjusts the light time to the sensor. SLR is a very convenient tool for the photographer. Light enters the camera through the lens, then its intensity is measured, and when you press the shutter button on the sensor, the image is recorded.
The photographer in the viewfinder sees exactly what is in the frame because he or she looks at the world through the lenses attached to the body. After taking a picture with a digital SLR camera, you can immediately see the effect of the work and assess the correctness of exposure, composition, and sharpness.
Are you interested in a DSLR camera? Be sure to read it:
Digital SLR
During a single session, you can change lenses with different focal lengths and brightness, attach accessories, and change e.g. settings for sensor sensitivity (ISO) and recording formats such as RAW. A good DSLR allows you to have full control over the frame. From selecting and setting the scene to saving it on a memory card in the form of a digital file.
It is simply a universal camera, which together with various lenses and accessories can be successfully used to take various types of photography: landscape, nature, macro, animals or portrait photography.
A digital SLR camera (over time equipped with an optimal system of lenses and other accessories) is currently the most useful camera. Remember that the base of the system is the body itself, which can be sold with or without the lens.
Which SLR to choose Nikon, Canon or Pentax?
Remember that when choosing a camera brand, such as Nikon, Canon, Sony or Pentax, you decide to enter a system that includes lenses, flashes and a whole set of other elements. Unfortunately, they are not interchangeable and compatible with each other. This means that individual elements (e.g. lenses or lamps) do not match.
If for various reasons, we are disappointed, the replacement of the system (i.e. the body, lenses, and accessories), e.g. from Canon to Nikon, or vice versa, will not be cheap. That is why it is so important to choose a conscious brand.
I suggest you choose Nikon or Canon. You will find a lot of objects and accessories for these brands, including used ones.
What is mirrorless?
Mirrorless is a relatively young group of cameras. Despite this, they develop very dynamically and have better and better parameters. Describing the operation of SLR cameras, I noticed the importance of the mirror and prism in its construction. As the name suggests, "mirrorless" does not have these two elements in its construction.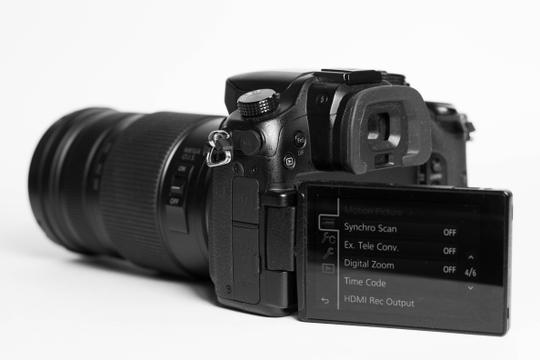 Just like in SLR cameras, the light gets inside the camera through the lens, but the recorded image can be seen only on the LCD monitor on the back of the camera (or in the electronic viewfinder, which is also a monitor). In this case, we always see an electronic image, interpreted by the camera system. There is no optical viewfinder. This can be a serious problem. Especially when there is little light. Then the image preview can be noisy and illegible.
Often, the differences in size between SLRs and mirrorless cameras are also emphasized. It is argued that the latter are smaller and lighter. Of course, there is a group of small mirrors, but most models with matrices (of the size as in SLRs) have similar dimensions and weight. Only a group of mirrors based on small matrices can be smaller than SLRs. However, a small sensor is a worse image. It is always worth choosing the best quality product and image.
Priceless SLR cameras do not differ in principle from SLR cameras. However, they have a much smaller availability of lenses and accessories. The family of these cameras is developing dynamically and will certainly grow in importance over time. However, the pace of change will be determined primarily by their price and availability of a wider range of lenses and accessories. Among the mirrorless products you will find the products of companies: Nikon, Canon, Sony, Olympus, Panasonic, Fuji, Leica, Hasselblad and several others.
They are not compatible with each other (except for some Olympus and Panasonic models) when it comes to optics – they have different lens mountings and accessories. It is also worth noting that the lenses of SLR and mirrorless lenses are not compatible with each other. Even in models of the same brand, e.g. Nikon, Canon or Sony.
The owner of an SLR camera (e.g. Canon), when buying mirrorless cameras from the same company, in order to use the existing collection of lenses, must either buy new lenses or a special (and not cheap at all) adapter.
Of course, there is no need to replace an SLR camera with a mirrorless one. All the more so because such a decision is connected with considerable expenses.
There are no universal cameras.
Choosing a hearing aid is often a question of compromise. I always emphasize that at the beginning you have to choose a camera that you like and that doesn't weaken the joy of taking pictures!
This joy of taking pictures is the most important thing – always and everywhere! Without it, photographing becomes a painful activity that does not bring either satisfaction or good photos.
Very often I look at people who, overwhelmed by the weight of hardware complexities (or unable to find their favorite photographic themes), abandon photography. However, without "craftsmanship" (i.e. mastering the camera) it is impossible to take photographs consciously.
What do I photograph?
Currently I am photographing with Nikon and Canon SLR cameras, Sony mirrorless and compact, as well as cameras in Samsung phones. As you can see, I just love photography. Great photos are the result of not only a well chosen camera but also work on your own craft and imagination. Therefore, together with the choice of the camera, make a decision about learning photography (maybe you will combine both decisions?).
I would like to wish each and every one of you to have the most expensive and best equipment in the world. And that's from now on! Then you would immediately find out how little depends on it. You could, without wasting time on unimportant questions, focus on what is most important in photography: seeing light and observing the world, gaining knowledge, experience and skills, awakening passions, shaping patience and imagination. You can't buy it in any shop, but you can certainly do your best to acquire these skills as soon as possible.
What kind of camera to buy for landscape photography?
After these general explanations, I will also refer to the frequently asked questions about which camera to choose for landscape, nature and wildlife photographers.
The camera is part of the system
I immediately warn you that I photograph all kinds of cameras, but in the case of photographs of nature, landscape and animals, the most suitable are SLR cameras equipped with the appropriate lens system. You should remember that when choosing a camera brand, such as Nikon, Canon, Sony or Pentax, you decide to enter a system that includes lenses, flash and a whole set of other elements.
Replacing the system, i.e. the body and lenses, e.g. from Canon to Nikon or vice versa, is not cheap. Therefore, it is worth to think carefully about the choice of brand. Each world's leading photographer offers several or more models of various SLR cameras designed for different audiences: beginners, intermediate and professionals.
There are a number of basic criteria that must be taken into account when selecting an SLR body for a landscape photographer:
– reliability,
– easy control of the frame,
– easy control of exposure,
– sensor size,
– budget earmarked for purchases and availability of accessories
– ergonomics,
Reliability
In my opinion, the reliability consists of: durable, solid housing (made of magnesium or aluminium alloys); the best possible body seals protecting against moisture, sand and dust; the presence of a permanent shutter (guaranteed durability of at least 150,000 photos); resistance to a wide range of ambient temperatures in which the camera can work, and a matter in Polish conditions not insignificant: availability of service.
Body seals
This is an important feature of the camera, because as landscape photographers we will not take pictures only during "good weather", commonly understood as sunny and cloudless. It happens that the aura gives the photographs a unique atmosphere, for example, when we come across mist or wind chasing away a herd of clouds. It may happen that we decide to take pictures in the rain or in the snow. Seals will protect the camera against these factors. By the way, if you decide to shoot in really bad conditions (dust, dust or moisture), the lenses should also be sealed and you need to think about additional protection of the camera, such as the simplest foil bag or a more sophisticated protection system.
Easy control over your shot
When I check my camera for the second criterion – full control over the frame – I pay attention to fast and precise autofocus and an optical (non-electronic) viewfinder covering 100 percent of the frame. When it comes to animal photography, for example, we're sure you'll need a fast shutter speed.
Easy exposure control
When evaluating full exposure control, I check to see if I have easy access to the manual setting of exposure parameters and individual functions from the body level (without having to enter and search the camera menu). Exposure control means: light meter mode, shutter mode, ISO selection, white balance, exposure correction, etc. I also make sure that the camera has a high, effective (no noise) ISO. In this case it is not the manufacturer's declaration "our camera takes pictures at 12 800 ISO", but the real state of the image noise acceptable in the pictures and the possible reduction in the graphic programs.
Sensor size
The size of the sensor basically boils down to a choice between a camera with a so-called large full frame sensor.
with the frame size of a 36 mm by 24 mm (full frame – FF) small picture film and the so-called half frame matrix with the dimensions similar to half frame size, i.e. approximately 16.7 mm by 25.1 mm (advanced photo system type-classic – APS-C). Full frame matrices allow you to capture images of better quality, greater tonal range, better also reproduce the depth of field than smaller ones. Most cameras of this type have a larger viewfinder, o allows for more effective control of the image. However, full-frame bodies are expensive and much larger and heavier than APS-C cameras.
An important element in making a decision about the sensor is that when you connect a lens with the APS-C sensor to the body with the focal length described on the housing as e.g. 24-70 mm, it changes its viewing angle as long as the sensor is smaller than the FF sensor. If the sensor is smaller by half, the focal length multiplier is 1.5 and the real viewing angle for the 36-105 mm lens is obtained. (see frame: focal length multiplier). However, such a solution may also have advantages, if it is a lens dedicated to full frame. It will be used only in the center of the lens, which allows to obtain the sharpest image. Note, for example, that when you attach a 400 mm lens with an APSC sensor to the body as a nature photographer, you get a significant extension – up to 600 mm – without the loss of brightness and image quality.
Budget for shopping
It is not worth buying SLR cameras from the so-called lower shelf. They are usually truncated from many useful functions and made of worse materials. Good equipment is usually not cheap, so I would suggest buying an older camera model from 2-3 years ago and choosing a solid, but slightly more expensive lens. Investing in good, bright lenses for the photographer is always worthwhile.
When spending the planned amount on the camera, you need to remember about the need to allocate a certain amount of money to various items, such as memory cards, a bag and a tripod that is so underestimated but very important. It is worth considering the purchase of equipment used e.g. in photographic commissions.
Ergonomics
To put it simply, ergonomics boils down to assessing whether the camera is holding well in the hand and whether important buttons are in logical places.
Other useful features that will help you get better images:
– A large liquid crystal display, which is a display (preferably tilted in many directions) that allows you to see the camera settings and view the pictures you took.
– Live View mode – live view that makes it easy to precisely focus in manual sharpening mode.
– High-speed continuous shooting if you want to shoot animals, for example, or if you need to shoot in unfavourable lighting conditions without setting the camera on a tripod.
– Pre-lift mirror function to avoid unwanted vibrations when the mirror hits the camera body inside. At longer exposure times, when photographing with lenses
with long focal lengths, the shake is not good for the image quality.
– The depth of field preview button allows you to control the depth of field at the selected aperture.
– Good movie mode.
– Possibility of taking many pictures in bracketing.
Specifically! Which camera to buy?
We come to a very important issue: Which hearing aid to buy, which one to choose? The reality is simple:
within certain price ranges, all models available on the market are very similar to each other
in terms of the range of possibilities and quality of the recorded image.
In a certain segment, SLRs are generally cheap, as they are cut from a number of functions and have worse technological and material solutions. Let us not expect sophisticated light measurement systems, fast autofocus or a sealed body made of magnesium alloys.
When you spend some money on a new camera, it is worth choosing a model that you like, holds well in your hand, which our friends have a good reputation for. Before making a decision
about buying a specific model, read the texts on web portals and users' opinions on web forums (although the latter sometimes need to be treated with a distance).
My suggestions:
While photographing on the move, working in the field and with people I meet, my suggestions for camera choices are limited to three brands: Nikon, Canon and Pentax.
Personally, I'm not a fan of Sony, Olympus or Panasonic mirrorless cameras. They didn't work well in my field work and in the types of photography that are closest to my heart. But I'm also looking at the new Canon and Nikon mirrorless notebooks, especially the Nikon Z6 and Nikon Z7. I think this competition will bring very good proposals and we will enjoy the new models of very useful cameras. If they become more affordable, I can see a great future for them.
From the point of view of a beginner landscape photographer:
Thinking of photography as a forward-looking hobby at the moment with Nikon I would choose: Nikon D7100 *, Nikon D7200 *, Nikon D500, Nikon D610 *, Nikon D750*, Nikon D810 and Nikon D850. With Canon among the 7D* models (older models are relatively cheap), 700D*, 800D*, 70D*, 80D*, 6D*, 5D, 1D. On the other hand, with Pentax: Pentax KP *, Pentax K-3 *, PENTAX K-3 II *, Pentax K-1. Christmas * are marked models that I suggest as a camera for a beginner photographer.
If you have a limited budget you should consider buying a used body but it is not worth buying new low-end cameras. Such failures are, for example, the Nikon 3000 and 5000 series and the Canon EOS 2000D and EOS 4000D series. It is not worth spending money on them! They are only seemingly cheap. In my opinion, in the future they will generate more trouble than joy.
SUMMARY
If you do not want (at least for the time being) to learn the secrets of creating photos. You are also not interested in setting parameters (e.g. exposure) and your photographic subjects oscillate around home and family photography – the best choice is compact. However, if you are more interested in photography (or intend to develop in this direction), I suggest reaching for a camera with interchangeable optics – an SLR or mirrorless camera.
Over time, when your interest in photography will increase even more, you will be able to use advanced functions of a mirrorless or SLR camera. You can mention here for example – thematic or semi-automatic programs, lens capabilities (e.g. self-focusing and creating a blurred background, so called depth of field) or fun bokeh.